FLEXOGRAPHIC PRINTING
Flexographic printing, the solution with the best value for money for large print runs.
Flexographic printing is a printing technique widely used when printing on corrugated cardboard packaging since it allows the personalization of boxes using a flexible embossed plate, the cliché, at a very economical cost in large volume orders.
At Vegabaja Packaging we carry out flexographic post-printing and pre-printing. Flexographic pre-printing, unlike post-printing, is printed directly on the paper roll, so a high final printing quality is achieved as it is a smooth surface.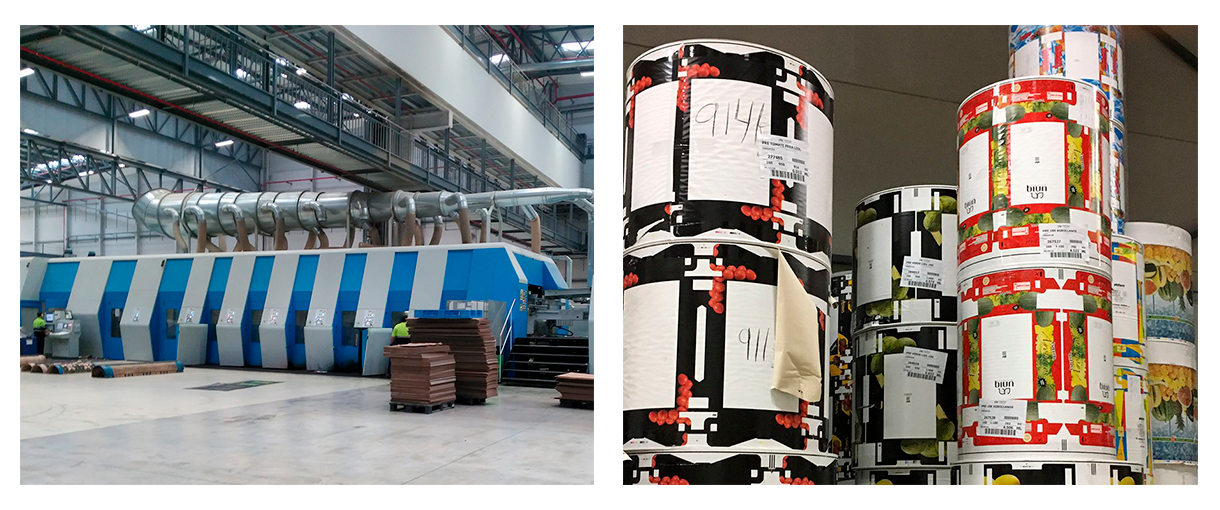 Showing the single result