DIGITAL PRINTING
Digital printing, the best solution for high quality short runs.
Digital printing allows you to customize corrugated cardboard packaging with photographic print quality (resolution up to 360 x 720 dpi) without the cost of clichés. This technique makes it possible to carry out minimal batches with the same impression and offers great versatility to make variations in the impression. Ideal for carrying out promotional campaigns on the packaging.
• Large printing format: 1800 x 3000 mm
• Absence of cost of clichés. It allows you to be more competitive by reducing costs and allows you to change the printing as many times as necessary without incurring expenses.
• Reduction of delivery times and high reaction capacity. Integration of the entire process from design to stamping. Without lamination.
• Versatility. Within the same order, several models can be combined.
• Inkjet technology. Without physical contact with the plate, keeping its physical-mechanical properties intact.
• Reduction of minimum batches. Either through the combination of models or the use of prefabricated cardboard sheet.
• Exact color reproduction.
• Real color proofs. The tests are carried out with the machine itself, which guarantees 100% fidelity to the final result.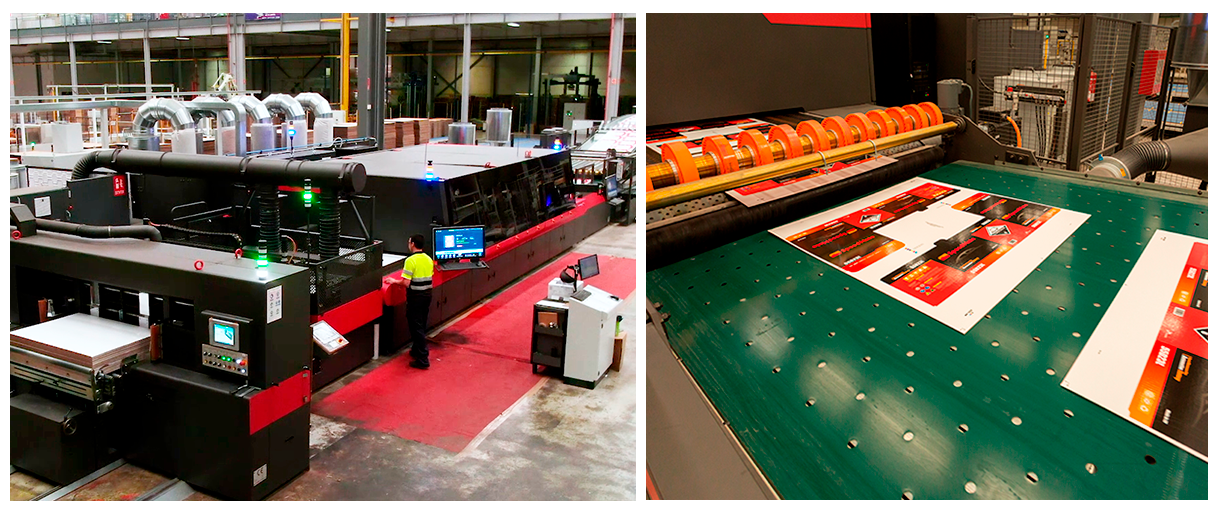 Showing the single result